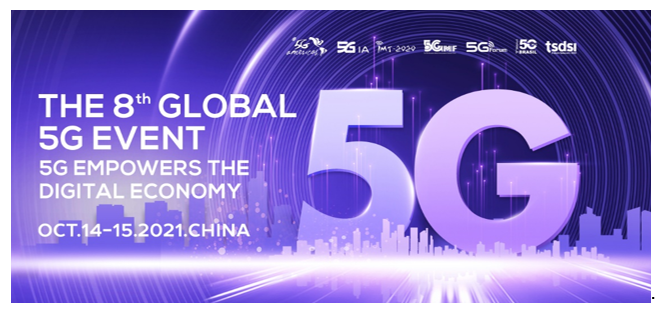 The 8th Global 5G Event on 5G Empowers the Digital Economy was successfully held online on 14th and 15th October 2021. China IMT-2020(5G)Promotion hosted this Event with the other six leading 5G organizations from Brazil, Europe, India, Japan, Republic of Korea and the Americas region.
The global 5G event is one of the key platforms worldwide for mobile communication and related industries to release 5G achievements, conduct exchanges and build consensus, which provides strong support for the establishment of global unified 5G technology standards and the industrial ecosystem, and has a far-reaching impact on the future development of 5G.
During the two-days' event, 32 invited speakers gave excellent presentations and insightful discussions around 5 topics: 5G Trends and Policies, Beyond 5G, 5G Commercialization, 5G Solutions for Vertical Industries and 5G for Pandemic Control.
The 9th Global 5G Event will be hosted by Japan 5GMF in 2022 fall.